Who Are We?
SCURO Art & Technology Solutions is an innovative and digital communication technology development company, leading Virtual Reality for the Italian Real Estate Development Industry and specialized in the delivery of B2B outstanding services and solutions in many countries. We have been helping our clients to lead their presentations and their communication to the next level for 10+ years. Our business has been built upon our core principle of putting our clients' interests first, working with passion and enthusiasm to accomplish every project with excellence.
As a aresult, we have been recognised by the Italian Chamber of Commerce as representing the excellence of "Made in Italy" brand abroad since 2007.
Communication, art and technology
Our mission: Knock down communication barriers by technology and art.
It is always complicated to convey a message smoothly.There are countless barriers to communication: cultural, social, linguistic, geographical and much more which distort our original concept by the time it is received and understood by someone listening to us.
The mission of SCURO is to minimize this problem by devising high technological and easy-to-use solutions.


Traditional communication


SCURO communication systems
Passion and search for excellence
A perfectly structured organization to pursue our mission.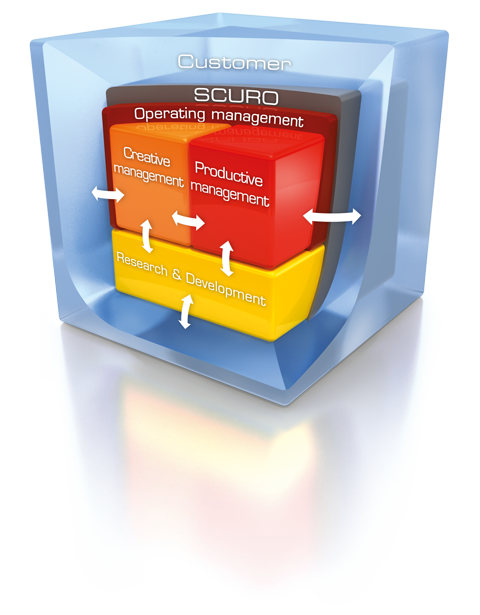 Excellence and passion are the main aspects with which SCURO achieves its mission. With the ambitious goal of integrating technical and artistic skills, in order to offer outstanding technological and artistic services and solutions, SCURO manages the entire value chain (Research&Development, Creativity and Production).
To ensure constant quality and innovation, the company is dynamic and links technology closely to contents for providing each client with the best personalized solutions.